Utah Jazz get 'honest, transparent' look at themselves in loss to Blazers
SALT LAKE CITY - Utah Jazz coach Quin Snyder is looking at the bright side after the Jazz finished the preseason 0-4 against NBA competition following a 126-118 loss to the Portland Trail Blazers on Wednesday night at Vivint Arena.
With the obvious caveat that it is indeed preseason, the Jazz have looked much more like a lottery-bound team than one that can contend for an NBA championship. For the fourth straight game, Utah's defense was carved up with Damian Lillard and CJ McCollum doing the honors on Wednesday. McCollum finished with 28 points on 11-of-15 shooting while Lillard hit on 8 of 13 shots to finish with 25.
In four preseason games against NBA teams, the Jazz gave up point totals of 133, 128, 128 and now 126. So what exactly is the bright side? Well, at least now, the Jazz know what they have to do and how far they still have to go.
"We've got some adversity in the preseason, which is unusual," Snyder said. "But that's what it is. In a sense, that's good. You get a chance to get a very honest, transparent look at where we are. We don't want to be where we are, we want to be better."
The Jazz still have a lot of work to do. That was evident once again as they allowed the Blazers to score 31 points in the first 8:09 of the game. It was evident when Bojan Bogdanovic's struggles only got worse in a horrific 0-for-9 shooting night. It was clear when despite a sensational 22-point first half from Donovan Mitchell, the Jazz still found themselves trailing at the break.
The Jazz haven't defended well all preseason - Wednesday was just another example. Portland shot 58% from the field and 55.6% from 3-point range in a sizzling offensive performance. Yes, there was some great shot-making by the Blazers, but the Jazz didn't make it nearly difficult enough for the majority of the game.
"We just haven't had a consistency yet," Snyder said. "We came out and we weren't imposing our will and being the aggressor, collectively. You're going to have some good possessions in the course of the game. We just we didn't string enough of them together particularly early."
That allowed the Blazers to get comfortable, and for McCollum and Lillard to find their grooves. When that happens, they are a tough duo to slow down.
"The first half was fun to watch," Portland coach Terry Stotts said. "We moved the ball. Dame and CJ were in a really good rhythm.'
The thing was, it was pretty fun for the Jazz, too. After the horrid defensive start, the Jazz made a comeback. Fueled by Mitchell and some actual defensive stops, the Jazz climbed out of a 13-point first-quarter deficit to trail by just two at the break. Mitchell was 4 of 4 from deep in the opening half as he pulled the Jazz back.
How the Jazz turned the game around was a sign that they have enough firepower to stay in games even when their defense isn't always up to the elite standards of Snyder. The second half, though, showed just how fickle that can be.
The Jazz ended up shooting 46.7% from 3-point range on 30 attempts, but it didn't matter. Portland still methodically pulled away because the Jazz couldn't string together stops.
"Had we played really well defensively, I would feel the same way about how we have work to do," Snyder said. "You can't do something for one possession. You can't do something for one quarter. You can't do something for one game."
"It's the investment you make in it that ultimately creates the grit and the fiber," he continued. "You got to work and gotta keep working and pay attention to details and results will follow. We've been working and sometimes when you put time into something and you work at it, you kind of have an expectation - I did this, I bought my ticket, I get to turn it in and go on the ride. It doesn't work like that."
The real games begin next Wednesday when the Jazz host Oklahoma City.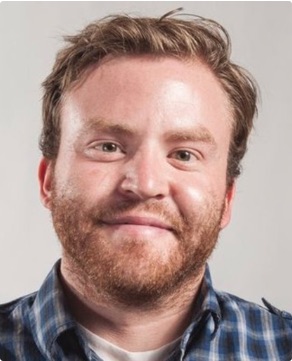 Ryan Miller
mercurynews.org utah Utah Jazz get 'honest, transparent' look at themselves in loss to Blazers
Related News
With the loss to the Portland Trail Blazers tonight, the Utah Jazz finished the NBA preseason with only one win. The last time the Jazz only mustered one win in preseason was 2013-2014
With Wednesday night's 126-118 loss to the Portland Trail Blazers, the Utah Jazz wrapped their preseason with a lackluster 1-4 record, and plenty of intriguing issues to sort through in the week off before
Little did we know, the trade unleashed the beast that is two-time reigning Defensive Player of the Year Rudy Gobert. The Frenchman completely changed the teams fortunes. From a 19-34 record at the time of
More News in Utah
With the loss to the Portland Trail Blazers tonight, the Utah Jazz finished the NBA preseason with only one win. The last time the Jazz only mustered one win in preseason was 2013-2014
With Wednesday night's 126-118 loss to the Portland Trail Blazers, the Utah Jazz wrapped their preseason with a lackluster 1-4 record, and plenty of intriguing issues to sort through in the week off before
HIGHLANDS RANCH, Colo. - is a disease that can be fatal to dogs and spread to humans - and it's on the rise in the western United States. Leti Paoli's dog, Copper, battled health issues for
SALT LAKE CITY - One of the best things about preseason NBA basketball is it gives teams the chance to see where their strengths and weaknesses lie as they prepare for the long
The Utah Jazz have yet to win a preseason game against an NBA team. Is it merely just the nature of preseason, or something more troubling? The Utah Jazz as we know them are no