Tekken Producer Has Had Enough With Your Smash Bros. Cameo Requests, So Stop Asking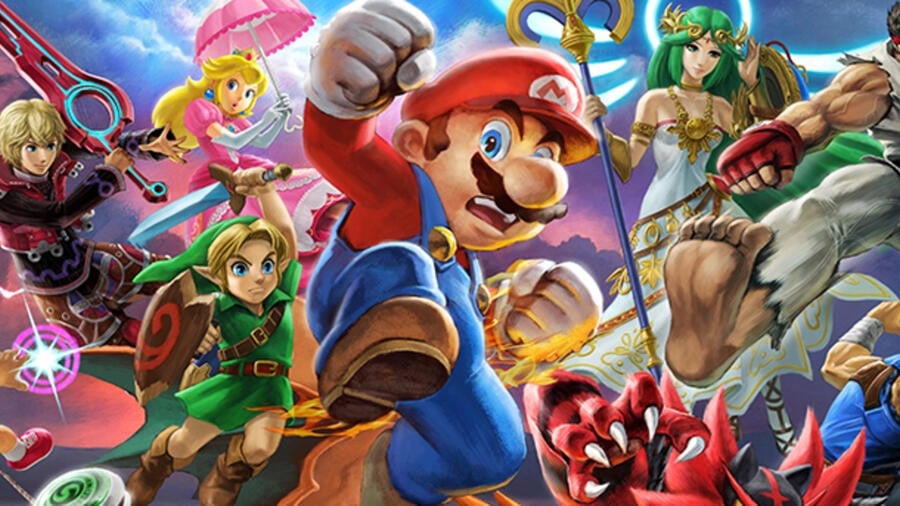 Despite Super Smash Bros. Ultimate's character roster being as wildly large as it is, the demand for more and more characters never seems to end. If you find yourself regularly browsing Nintendo-based communities such as this very site, you'll no doubt have come across a number of people expressing their desire to see their favourites make the big time.
It's nice to see such passion, even if it can be a little exhausting at times, but Tekken series producer Katsuhiro Harada has seriously had enough. The industry veteran had a small rant on social media this morning, accusing several Twitter users of being "spammers", making a point of muting them, and going on to say that he'll be personally talking to Smash director Masahiro Sakurai to make sure their requests aren't approved.
He says, "developers don't negotiate with spammers and terrorists".
If you are still relentlessly spamming, that just means hampering the work of @Sora_Sakurai and Bandai Namco's Smash development team.
Just One Tweet is enough for request. DO NOT SPAMMING to us.

Developers don't negotiate with Spammer and terrorists.https://t.co/zbaoIqyViW- Katsuhiro Harada (@Harada_TEKKEN) October 18, 2019
Of course, it's hard to know exactly how much Harada and other developers have to deal with when it comes to this kind of 'spamming' - we heard saddening tales of fans harassing Sakurai-san over the inclusion of Waluigi last year - but some of his words do seem a little excessive.
Still, in other messages shared just a few hours later, Harada said, "We listen and value opinions, requests and feedback. However, spam due to a large amount of tagging and replying interferes with normal communication... The spammer's voice is sometimes misunderstood as a majority in the internet community". We can definitely appreciate that, at least.
We think the "just one tweet is enough" comment probably says it best.
mercurynews.org nintendo Tekken Producer Has Had Enough With Your Smash Bros. Cameo Requests, So Stop Asking
More News in Nintendo
Katsuhiro Harada, the producer of the Tekken series, is getting quite annoyed with requests on Twitter about various characters appearing in Smash Bros. Ultimate. As a matter of fact, Harada's been so angered
The Nintendo Switch has sold over 15 million units in North America. (Photo by Frederic J. BROWN / ... [+] AFP/Getty Images For a while there, it was all doom and gloom for Nintendo. Following the
Nintendo and Game Freak have revealed the size of Pokemon Sword and Pokemon Shield's Wild Area, a new area that makes up a decent portion of the Nintendo Switch's games map. For those that don't
Nintendo has revealed that, according to internal data, the Nintendo Switch and the Nintendo Switch Lite, the company's flagship video game consoles at this point, have sold over 15 million units combined in North America
This site may earn affiliate commissions from the links on this page. Terms of use. If you've been looking for a lightweight high-quality notebook with excellent performance and a 4K display, then check out